Dutch Youtuber and his friends arrested and Jailed while trying to get close to Area 51
The UFO enthusiasts influenced by the alien-themed festival continued to gather around rural Nevada on Friday, near the Area 51 US military base. As of writing, a total of three people have been arrested which includes a Dutch Youtuber and his friends.  As per the estimated figures, a total of 2,300 out-of-towners raided the deserted region around Area 51 which as per the Government of USA is an Air force station for Military practices.
The locals and people around the world consider it a secret base of government where they conduct researches about aliens and have aliens and their spaceships kept in prison.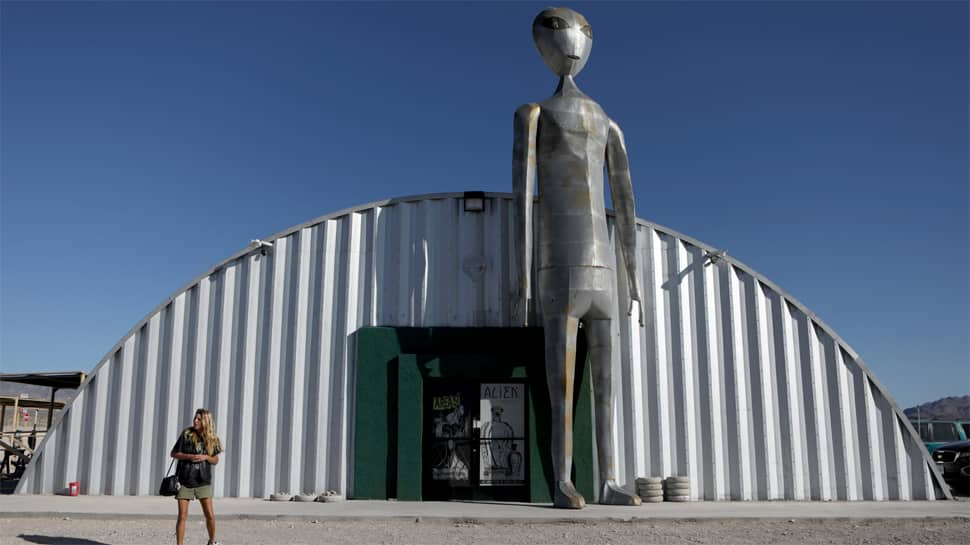 The whole raid was pre-planned after a joke went viral on facebook and people started planning to raid the Area 51 and see the aliens.
As of now, one person has been arrested, another person has been detained on charges of trespassing on to the grounds of Area 51. Two people were arrested for something related to alcohol, says Kerry Lee, Sherrif.
Granzier, who is arrested, told the authorities that he is a YouTuber while authorities found a phone, a camera, a laptop and a drone in the vehicle of the Youtuber.
The two other suspects have pleaded guilty for trespassing and illegal parking. The two accused will spend three days in county jail if they fail to pay a fine of $2,280 each on Thursday.
Granzier further said that he and his friends didn't want to trouble anyone and claim their mistakes in a police video.
A total of 150 curious UFO freaks surrounded the heavily guarded entrance around 3 am on Friday, the date that was set in a social media event that went viral some weeks ago. As per Kerry Lee, a lot of visitors are coming to the place for a gathering and the number is rapidly increasing.
The Air force had issued a strict warning for the raiders not to trespass on to the guarded area which is used to test aircraft and train the militants.
Area 51 is around 19 kilometers away from a tiny town of Rachel, a group of about 50 year-round residents north of Las Vegas that also hosted a music festival to entertain the people who are traveling to the region.